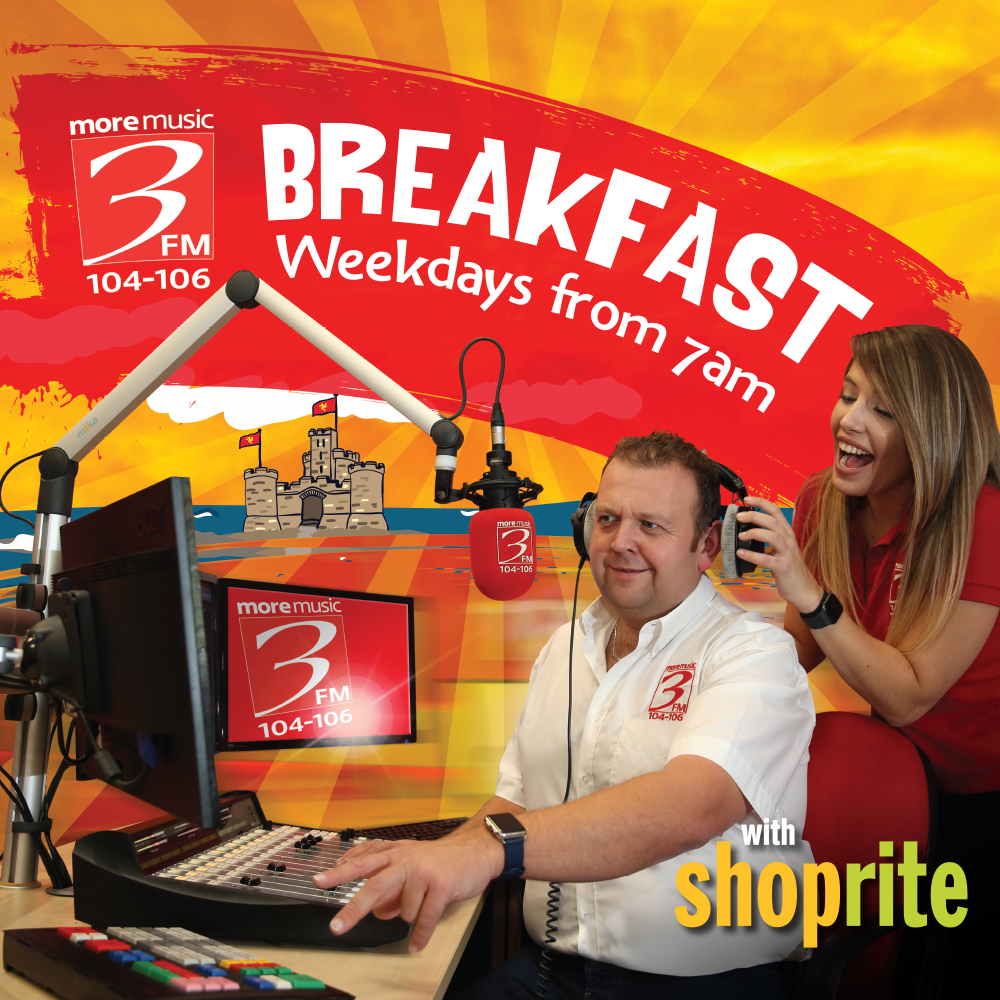 Weekday mornings join Matt Fletcher & Charlie Smith for 3FM Breakfast and the best way to start your day!

Whether you're having a laid back morning or running round like a maniac getting you, the kids, maybe even the dog ready for what's ahead they've got you covered, with the latest news, weather and travel, entertainment, chances to win and the very best feel good music!

So set your alarm and join Matt & Charlie for breakfast, weekdays from 6.30am on the Island's Feel Good radio station, 3FM!