Wheely Good Cause 2017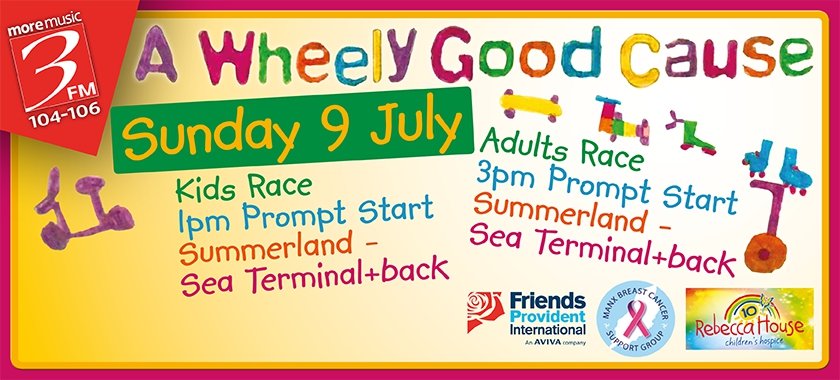 Get your skates on for a Wheely Good Cause!
Not to mention your shopping trolleys, wheel barrows, wheelie bins – and anything else you fancy – for a sponsored wheel along Douglas Promenade and back – raising funds for the Manx Breast Cancer Unit and Rebecca House.
From 1pm it's time for kids – with skates, skateboards, scooters – any sort of conventional wheels....
And then from 3pm things get UN-conventional, for the team event! ANY non-motorised wheels: the wilder the better! With prizes for best dressed wheels and fancy dress!
A Wheely Good Cause – July 9th. In aid of Manx Breast Cancer Support Group and Rebecca House - Sponsored by Friends Provident!
Find out more HERE