V EYE P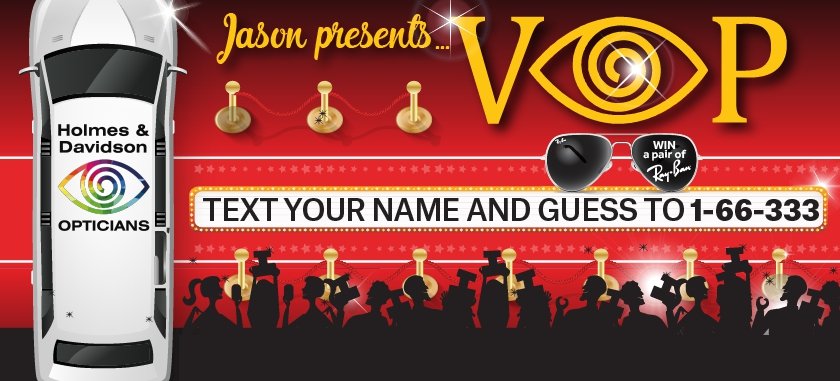 With Sunny days on the way…We thought it would be an opportune time to give away some sunglasses! So we've teamed up with Holmes & Davidson Opticians to play "V EYE P"!
Play along each weekday afternoon with Jason on our Facebook page…work out who the Celebrity is and YOU could win a pair of Ray-Ban Designer Sunglasses every week!
Holmes & Davidson Opticians in Duke Street Douglas, stock the largest range of luxury eyewear on the island. With ranges from Ray-Ban, Chanel, Lindberg, Armani, Oakley, Tiffany and many more!
Play "V EYE P"…Win Designer Ray-Ban Sunglasses…Weekday Afternoon's between 3 & 6!