Naughty @ 10:40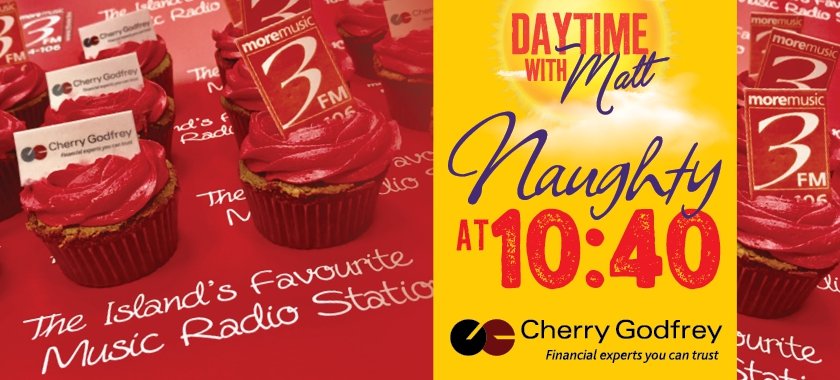 Each weekday morning join Matt for your chance to win a box of delicious 3FM and Cherry Godfrey cupcakes, delivered direct to your door by the 3FM Roadrunners! We want you to be Naughty at 10.40 and enjoy this tasty treat on us!
Have you been paying attention to the latest entertainment, sports or bizarre stories to come out in the news? We hope so, because if you can answer our daily question correctly you could get in to Friday's draw to win!
Naughty at 10.40, with Cherry Godfrey, the financial experts you can trust, weekday mornings from 10am on the Island's treat loving radio station, 3FM!