'A' Level Results Day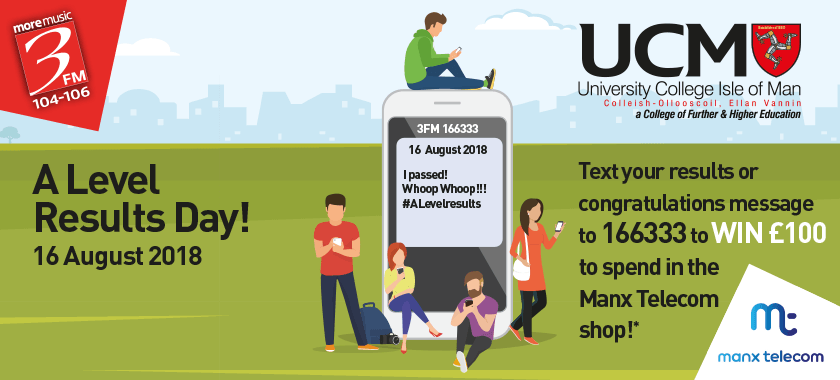 A Level results are announced on Thursday the 16th August and we want to share the good news!
3FM and The University College Isle of Man would like to celebrate A Level results on air with our listeners and give you the opportunity to win £100 to spend with Manx Telecom for sharing your news!
Simply text 166-333 with your results or congratulations message...then tune in to Matt's show the following from 8am to find out who is winning!
UCM understand how important it is to get the results you want to make that next step and
want to congratulate all A Level students on completing year 13.
A Level results day with The University College Isle of Man and More Music 3FM – your future starts here....
*Vouchers can only be redeemed in the Manx Telecom Strand Street store