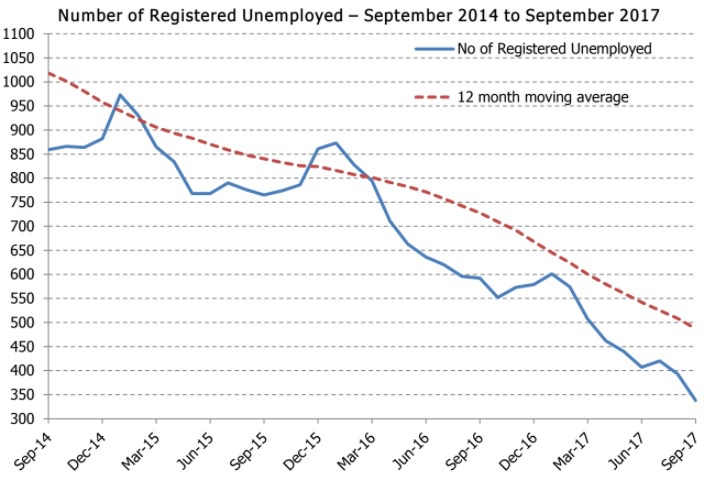 The Island's unemployment rate fell again last month, to its lowest level since 2004.
According to figures released by the government, unemployment is down 0.1 per cent - standing at 0.8 per cent.
Just 338 people were out of work over the past month, 225 men and 113 women.
The unemployment figure is the lowest September tally since 2003.