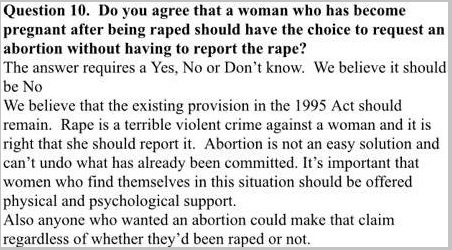 The head of an Island pregnancy counselling charity says women who've been raped shouldn't be allowed to have abortions.
Margaret Newton, who heads up Life Pregnancy Care Services messaged members of the Humanity and Equality in Abortion Reform campaign to advise how they should answer a consultation about proposed changes to the Island's abortion laws.
She says women may invent claims of rape in order to get an abortion.
However, Life does back NHS-funded pregnancy counselling which Mrs Newton says should be "balanced and impartial".
The consultation asks for people's views on a private members bill being introduced by Ramsey MHK Dr Alex Allinson.