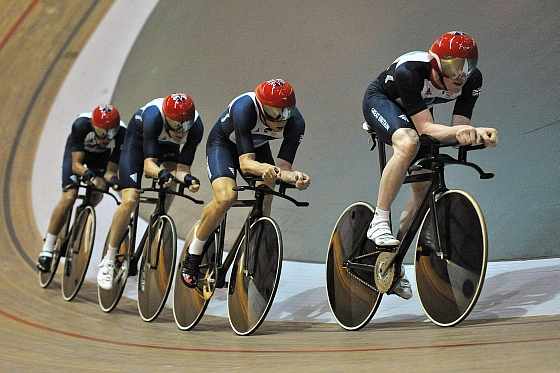 Peter Kennaugh has just set a world record alongside his Team Great Britain team mates in the Team Pursuit Qualifying round.
The team have just emphatically jumped to the top of the leader board recording a time of 3.52.499
It was a remarkable team effort to put them ahead of New Zealand by some margin.
Biggest threats Australia are yet to race, with the finals to be held tomorrow where Peter Kennaugh could become the first Manxman in 100 years to win a gold medal.
More from Isle of Man News