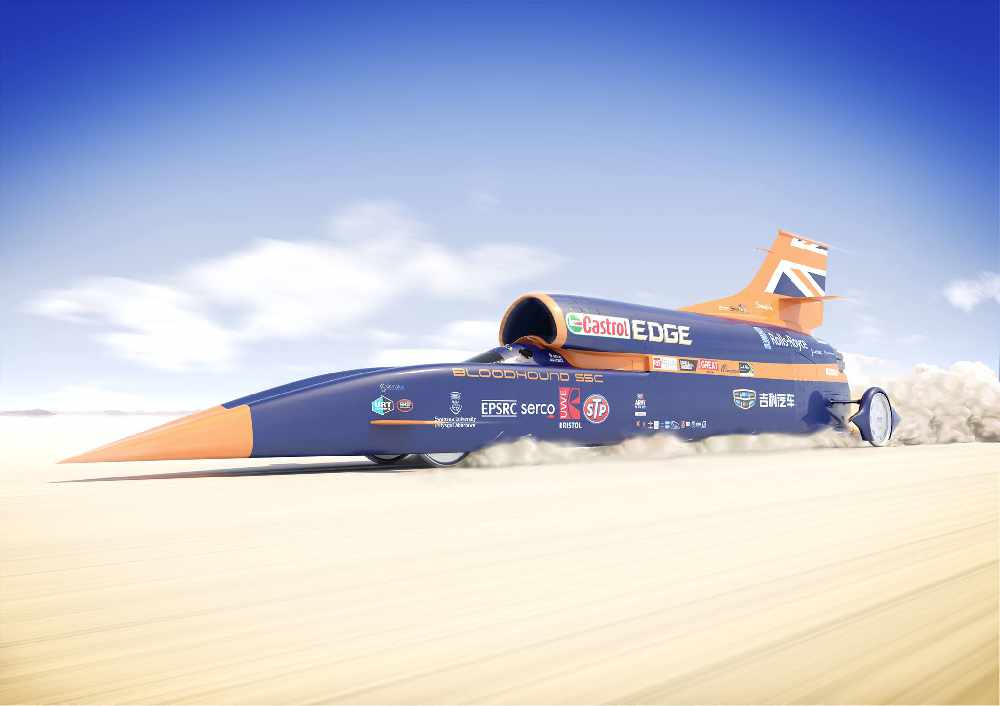 A project aimed at setting a brand new landspeed record of over 1000mph will be coming to the Island later this month.
The Bloodhound Landspeed car and team will at the Motor Museum on Friday, September 22.
A part of the Bloodhound is being made by the company Swagelok here on the Island.
Chief Executive of the Ronaldsway Aircraft Company Nigel Brown says the project hopes to inspire children to consider engineering as a career: