Fresh Fruit Monday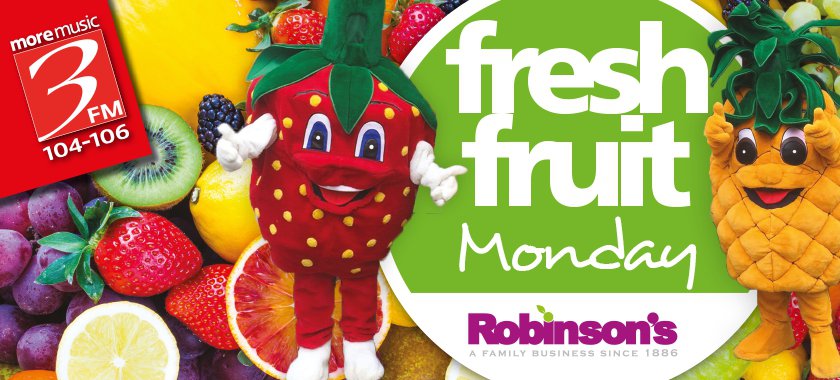 With Summer on the way, here at 3FM, we've teamed up with Robinsons Fresh Fruit to give YOU and your colleagues a delicious, healthy start to the week!

One lucky workplace will get a Fresh Fruit Monday delivery of a juicy, fresh fruit basket courtesy of Robinsons!

All you need to do is nominate your workplace below!

Fresh Fruit Monday with Robinsons on the Terrace and Cooil Road, Braddan and Feel Good 3FM!